Our Story
Design With Heart was inspired by a simple but powerful premise: love is love.
It's how we live our lives and it's what we think everyone has in common. Love is love, no matter who you are or what the occasion.
At Design With Heart, we're perennial optimists. We believe marriage equality will be the law of the land. We believe the American family comes in all shapes, sizes and colors. We believe that inclusion is for everyone. We believe in love.
Our founder, Jason, and his husband, Chris, are going on 20 years together. When they were legally married — attended by their two adopted children — the grooms were celebrated with an outpouring of love. But Jason noticed how few options people had for buying cards to celebrate the occasion.
Love lit the creative spark that became Design With Heart. We say all the things that people want to say, no matter who they are or who they love.
About Jason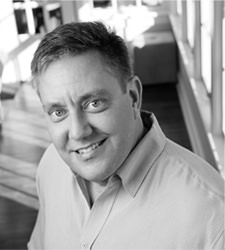 Jason Bradley-Krauss
Principal + Creative Director
Design With Heart isn't just the name of an artful line of paper goods. It perfectly describes who Jason is.
When he was in the third grade, Jason announced he would grow up to become a graphic designer — and he did. He began his career at age 16 and has gone on to earn national recognition including Addy, Ozzie, AIGA, Graphic Design USA and CSCA awards. For seventeen years, Jason has served as principal and creative director for House of Krauss in Columbus, Ohio.
At House of Krauss, one of Jason's favorite projects is designing and printing his annual holiday cards, a personal expression that goes back to his boyhood when he created handmade cards for celebrations.
Jason's lifelong love of design and his giving heart unite in this meaningful creative endeavor: Design With Heart.